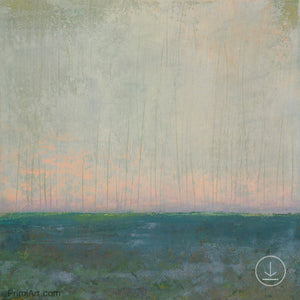 Come home to a house that reflects your personal style and soothes your spirit as you unwind from a busy day.
This peach sunrise abstract beach painting was inspired by childhood days at the beach, the warm wind blowing through my hair, and eyes peeled over the horizon in the distance.
With low cost and no shipping fees, you can easily download this modern digital art landscape and hang it on your wall today!
Product Details
High resolution 300 dpi
Enlarge up to 40 x 40"
JPG digital file downloads immediately
Looks good on paper behind glass, or print on canvas, metal, or acrylic